Shop Silloway Maple Products
Pure Maple Granulated Sugar
Pure Maple Granulated Sugar, or Indian Sugar, as it is sometimes called, is made by boiling maple syrup to a very high temperature, and then stirring. It is wonderful in tea and coffee, on toast and bagels, and is used as a healthy alternative sweetener in baking.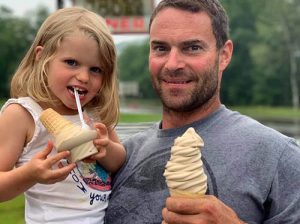 Maple Creamee Hours at the Sugarhouse
Thursday – Sunday, 2 - 7 pm
Frozen Maple Creamee Cups are available at the Burlington and Capital City Farmer's Markets on Saturdays, and everyday at the sugarhouse.
Try our Doughnut Hole Sundae!
FAMILY OWNED SINCE 1942
The Silloway Family has been sugaring since 1942 in Randolph Center, Vermont. Tradition pairs with the latest advancements in technology to produce the finest maple syrup and products from the healthiest trees. Our sap is boiled over a traditional wood-fired arch.
Join Eva Sollbuger ~ Stuck in Vermont ~ from WCAX and Seven Days as she takes a trek to the Silloway Sugarhouse!
Silloway Maple Newsletter Signup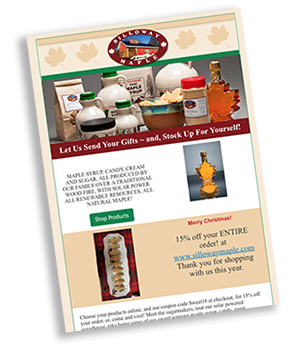 Get our latest news and offers by signing up for our e-newsletter.