Mom made this many times, to serve with cream cheese. A wonderful sweet bread.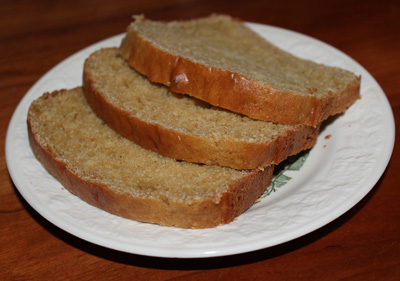 2 cups white flour
2 tsp. baking powder
2 tsp. baking soda
1 tsp. salt
2 cups whole wheat or graham flour
2 eggs
1 1/2 cups sour milk-may be made with sweet milk mixed with 1 T. apple cider vinegar or 1 T. lemon juice
1/2 cup sour cream or plain yoghurt
1 1/2 cups maple syrup
Sift together flours, baking powder, baking soda, and salt. Beat eggs, milk, sour cream and maple syrup. Mix dry and wet ingredients together. Grease two loaf pans. Spoon batter into pans and bake at 325 degrees for 60 minutes, until a knife inserted comes out clean. Turn out to cool.