December 2015 – Santa had a special treat waiting for him this Christmas at the Silloway home!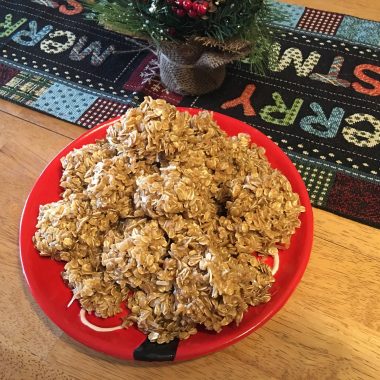 2 ½ c. Maple syrup
½ c. butter
3 ½ c. old fashioned oatmeal
¾ c. coconut
Boil maple syrup with butter to the soft ball stage (232 degrees). Combine with 3 ½ cups oatmeal and ¾ cup coconut. Drop by spoonfuls onto waxed paper.